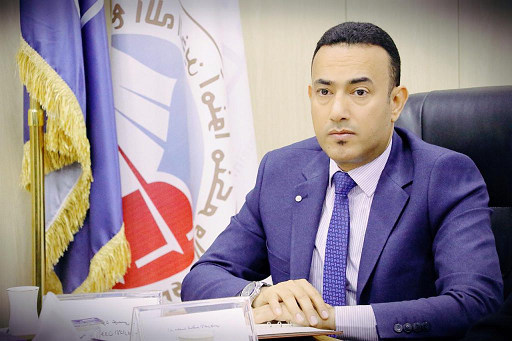 In the name of God, the most gracious, the most merciful
(Allah raises those among you who have believed and those who have been given knowledge by degrees)
Believe God Almighty
Praise be to God, Lord of the worlds, and prayers and peace be upon the most honorable messengers and the seal of the prophets, our master Muhammad, his pure family and his chosen companions..
It is a matter of pride and honor to welcome you to the website of Ashur University College, which is a knowledge portal that reflects the scientific process in the college, and a means of guiding all of its students and affiliates, as well as those interested in getting to know the college and its many departments.
Ashur University College is one of the leading colleges in the field of medical, engineering, administrative, legal and other specializations, since the start of its journey in 2016, and seeks to be a distinctive sign in the fields of scientific progress in our beloved country, by establishing a solid base for the formation of scientific and cultural elites, that meet various scientific and service needs, Through the exceptional interest in the type of outputs that are compatible with the needs of the labor market, thus witnessing a dynamic movement to move towards the best in building community partnership, which is based on practical and applied practice, based on scientific knowledge and community experience.
The various scientific programs have been prepared according to the latest international studies, which keep pace with scientific developments and absorb the values of modernity and beyond, and according to what is in the discreet international universities, and their development process will not stop in the various administrative, academic and educational fields.
The college is keen to uphold the value of self-learning, encourage scientific research emanating from the needs of society, enhance the value of cooperation between various health, engineering and legal disciplines, and build professional identity and professional commitment. It includes a distinguished elite of faculty members, who cover the requirements of the exact and general disciplines in all its scientific departments. To contribute to enriching the scientific and intellectual life in the Iraqi education process. It is worth noting that the Ashur University College has a distinguished location in the city of Baghdad, specifically on the site of the former Muthanna Airport. The infrastructure of the university city has been completed, including: educational complexes, the sports city, as well as the Ashur Teaching Hospital with a capacity of (300 beds). These complexes are among the most vital projects in the city of Baghdad, and it is hoped that they will provide a great opportunity to accommodate our students. These scientific and service achievements added by the college are qualitatively consistent with what is required by its vision, mission and goals, which enhance the capabilities of cognitive development.
What we offer is part of a great ambition.
Asst.Prof.Dr.
Kazem Abboud Issa Al Majidi
Dean of Ashur University College